0 items : LKR 0.00
There are no products in your Shopping Cart.
The Nature's Way Kids Smart range offers parents an easy and convenient way of giving their children essential nutrients for learning, vitality and behaviour.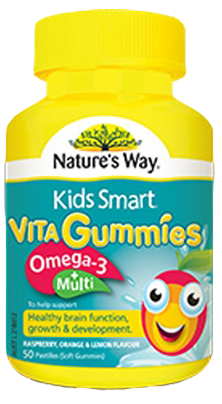 Kids Smart Vita Gummies Omega-3 + Multi is a great tasting combination of Omega-3 plus Multivitamin to help support healthy, active growing bodies.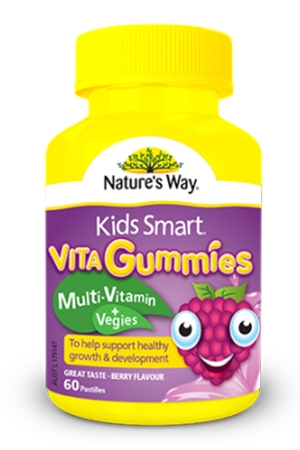 KIDS SMART VITA GUMMIES Multivitamin + Vegies are a great tasting berry flavour soft gummie.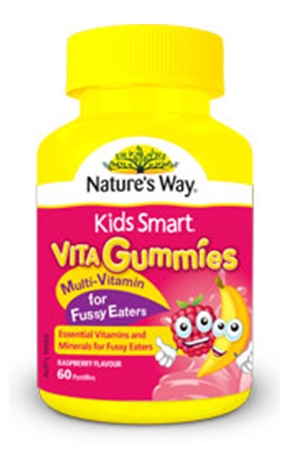 If your child is a fussy eater, then he/she is probably missing out on essential nutrients.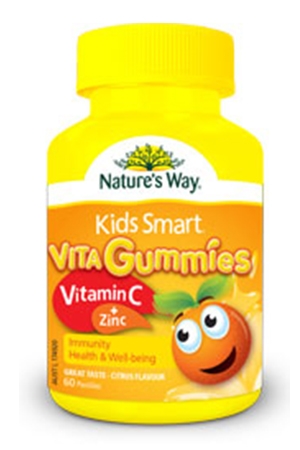 KIDS SMART VITA GUMMIES VITAMIN C + ZINC is the dynamic duo of Vitamin C plus Zinc for Immunity for Immune Support, Antioxidant, Health and Wellbeing.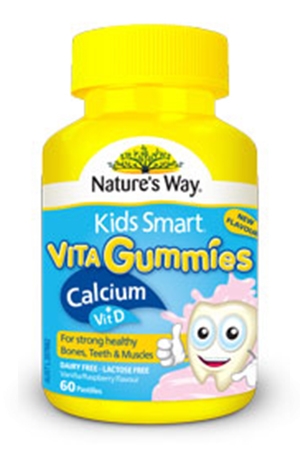 Calcium is important during childhood and adolescence, to help support a growing skeleton.
Kids Smart VitaGummies Cold & Flu, Immunity can be given everyday to children to help support their healthy immune system.
Vitamin C is an antioxidant involved in a healthy immune function. Zinc is a mineral important in supporting immune response. Honey has been shown to have antibacterial properties.
Always read the label. Use only as directed. If symptoms persist, see your healthcare professional. Vitamin supplements should not replace a balanced diet.
Not to be used in children under 2 years without medical advice.
Shop Now